Interview with Maria Scott from SageMailer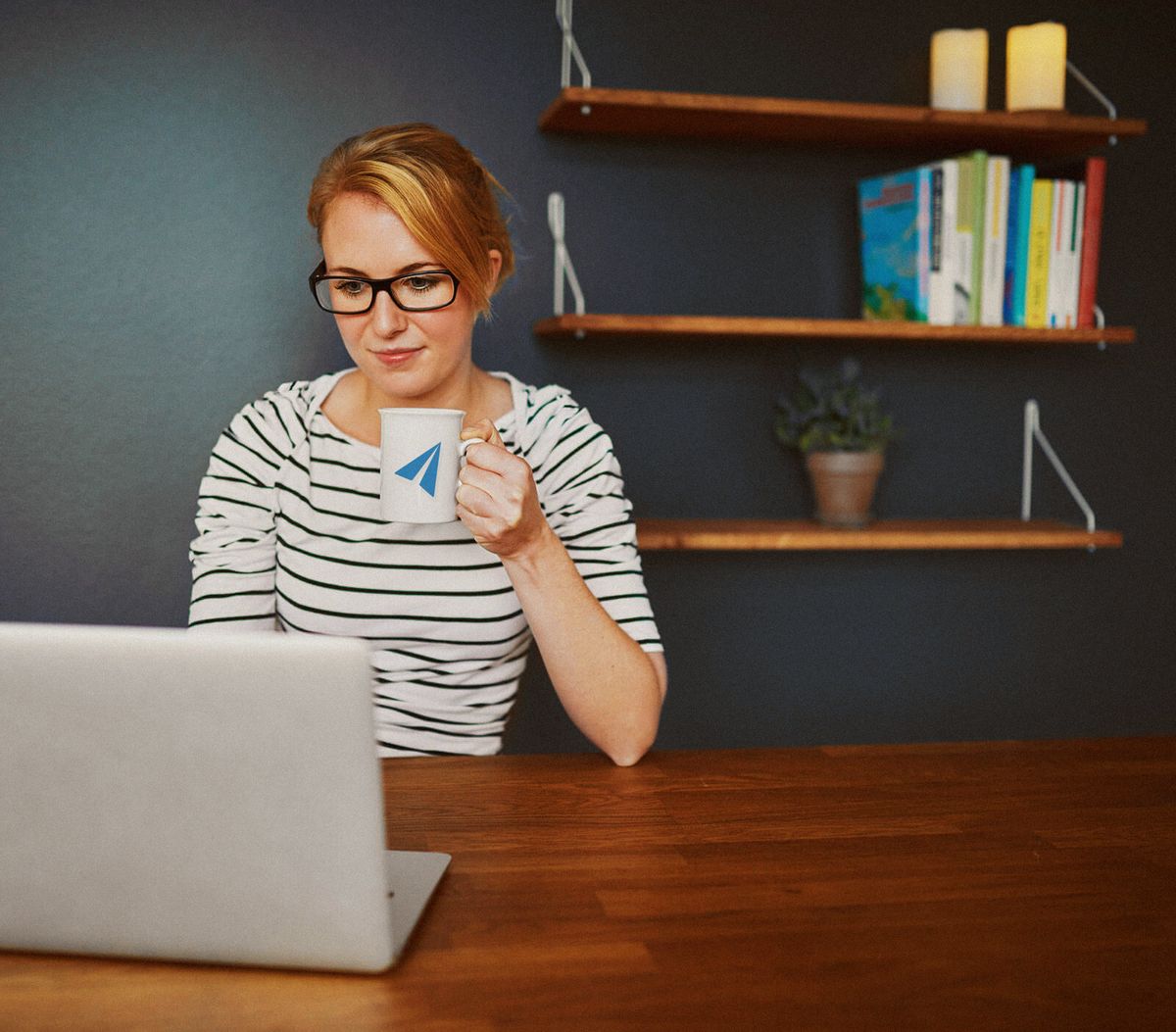 AmzGroup - Hello Maria, you are the VP of Customer Success at SageMailer - a Amz Reviews SaaS. Can you tell us more about yourself, your background and past experiences?
Maria Scott - My story is pretty common 🙂 I graduated with my degree in Industrial Engineering five years ago and worked for a small design firm. However, I quickly realized that I'm more interested in communicating with people and when my friend said that they were looking for a customer support manager, I gladly agreed to try myself in this role. So I got myself in SageMailer.
AmzGroup: How was SageMailer born and what answers were you trying to solve with this company?
MS - We all buy something online, as it is very convenient, and product reviews (the experience of real people like us) often play the most important role in making purchasing decisions. But in fact, very few buyers (up to 1%) leave feedback on the purchase and many of those leave feedback only if they did not like the product. For popular brands, this is not a problem (because of high sales), but for small companies, every review is important. So we came up with the idea that a tool that would help sellers get more positive feedback from their sales would be very useful. And the choice fell on Amazon for the simple reason that it is a popular platform (almost like Google for purchasing online) with a good API and a large number of 3rd-party sellers whose number is increasing every year.
AmzGroup: How does SageMailer compare to other Amz Reviews SaaS and what is your unique selling proposition?
MS - We focus on the simplicity and functionality of the interface, as small sellers often have to manage everything alone, so we try to optimize the process of setting up campaigns as much as possible. In fact, it takes no more than 5 minutes (if you use standard templates) and then everything works on autopilot. We pay special attention to local Amazon marketplaces and the location of customers, so we have templates in different languages and the seller can set the time for sending letters according to the local time of each customer.
Also, the seller has the ability to receive and respond to all buyer messages directly from their SageMailer dashboard, so there's no need to monitor several pages, and all communication with customers can be configured through the SageMailer. And of course it's worth noting that we allow sellers to monitor product reviews for an unlimited number of ASINs and multiple marketplaces at the same time.
AmzGroup: What advice would you give to new sellers to succeed on Amazon?
MS - First of all, if you are just starting to sell on Amazon, I recommend paying special attention to the initial research. Which product to choose, whether it's a seasonal product or not, what are the trends of this product, what are the flaws of the product and how to improve it and make it unique, how to stand out from competitors, etc. Naturally, the selection of the right keywords and good photos play a significant role. According to some research, 93% of consumers consider the visual appearance of a product to be a key factor when making a purchase online.
Then you should know your numbers. Product cost, shipping cost, Amazon fees, fulfillment, and other costs can add up quickly. Calculate this before investing to make sure it worth your time and effort.
It is the preparatory work that can play a key role in both success and failure on Amazon.
AmzGroup: How can existing power-sellers and brands improve their bottom line on Amazon?
MS - If you already have an Amazon business, I'd recommend focusing on working with your audience and building a community of loyal customers. Although Amazon is a great platform with a lot of possibilities, sellers don't have the 100% control over it and are very dependent on the marketplace's algorithms. So in the case of reducing risks, it would be worthwhile to think about the development of external traffic sources that, in the case of necessity, may be forwarded to any place. In addition, a core of loyal customers increases the brand value and allows to run the business independently.
AmzGroup: Amazon is pushing global selling in their strategy to take new markets, what locale do you see having the most potential in 2020?
MS - Selling on the EU Amazon marketplaces, given the nuances of European tax law, can be tricky, especially for beginners. The entry threshold here is quite high due to the large number of different details that need to be considered. Therefore, it seems to me that you can pay attention to countries such as Japan that has the world's third-largest economy and a population of 128 million - 70% of which purchase online. Other interesting options are Mexico (population of 127.5 million and a 21% annual eCommerce growth rate) and Brazil (population of 209.3 million and the biggest country in the region). Maybe these marketplaces are not big right now, but they are growing very fast and it's a good time to take your spot.
AmzGroup: Advertising at Amazon grew by +40% in 2019, how do you see this industry going forward in the upcoming months / years?
MS - Well, Amazon's advertising business is already worth about $125 billion, more than Nike or IBM and I think it's just a start since advertising is Amazon's fastest-growing segment. Of course, they'll continue experimenting with different ad types and placements inside the platform but the main focus will be the development of an advertising business outside the Amazon network, competing with Google and Facebook. And I think that Amazon has a big advantage because the company has more extensive customer data, it can harvest that information for ad targeting when its customers are most ready to buy products and services.
Amazon's share of global digital ad spend will grow to 8% by 2023 from 3% last year, per a separate report from Juniper Research. To support that growth, Amazon is currently recruiting account managers, programmatic advertising specialists, and engineers worldwide, according to their job vacancies. So I think that Amazon Advertising will also lean into developing its partner agency programs, formally embracing the traditional brand/agency relationship while empowering agencies with tools to help sway client budgets toward Amazon.
AmzGroup: What projects and new features do you have on the roadmap for SageMailer in the coming months?
MS - We plan to further develop SageMailer. Of the next updates - the automation of Amazon's "Request a Review" button, as well as the expansion of the Response Center feature's functionality. We also plan to gradually add integration with other selling platforms, such as WalMart, Shopify, eBay, etc.
Our team is also developing 2 new services that should be launched within 1-2 months. One of them monitors the product listings and sends alerts if the listing has been changed or other critical events have occurred. In total, the system will track more than 15 different parameters, as well as track the ranking of keywords.
And the second service will be something like a personal seller's dashboard, where they can conveniently track how the business is going. Check all indicators such as fees, revenues, profits, monitor inventory and receive automatic recommendations for improving the business.
AmzGroup: Lastly, what is your recommended tool stack for Sellers, Vendors, and Brands selling on Amazon?
MS - I'm not sure that I can tell you the names of specific services, but I would recommend paying special attention to areas such as inventory management and advertising. Since correctly managing your inventory you can always stay in stock, order the right amount of goods and thus choose the most profitable combination of sea and air freight. Advertising, in turn, is what can provide you with a sales flow.