Pattern's Amazon Revenue Scorecard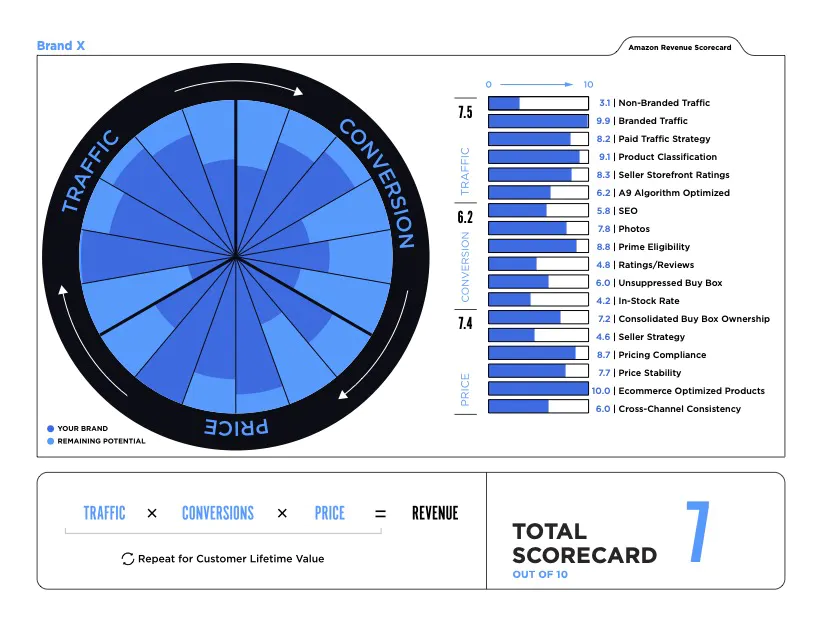 The Amazon landscape can be a difficult one to navigate. Pattern's Amazon Revenue scorecard provides a way for sellers and brands to gain insight into how their strategies are performing and identify missed opportunities for growth. The scorecard looks at three key elements of the e-commerce equation - traffic, conversion, and price - and provides an objective data-driven analysis.
The scorecard measures each of these elements in six different metrics, giving brands a rank score of 1-10 on each. This allows brands to identify problem areas quickly and understand which strategies are working best. Additionally, the Scorecard helps to ensure long-term profitability not just on Amazon, but across all channels.
Scott Crandall, VP Of Revenue Operations at Pattern explains how this scorecard works.